• Role:
UX Design Specialist
• Company:
Airbus - Cockpit Research & Tech
Pilot shortage and digitalization
The commercial airline industry is facing an upcoming pilot shortage. The path to a pilot career is clogged by high cost of training and a steep learning curve. (Edit: pilot shortage remains true despite the COVID-19 crisis impact on traveling.)
In parallel, aviation apps available on consumer-grade tablets and leveraging consumer-grade interaction design have been widely adopted and are used in-flight by current pilots. To add to this trend, the coming generations to enter service are the so-called digital natives. They are used to the aforementioned digital interaction, an ease of use the legacy cockpit is unable to provide.
To answer these issues, leveraging achievements in autonomous flight technology that reduce pilot workload, Airbus is exploring ways to evolve further the legacy knobs and switches cockpit to a streamlined digital HMI.
Challenge 
Develop solutions that leverage the versatile and context-based abilities of a digital interface, to enhance Human/Machine interaction, within safety requirements. 
ProcesS
Following the double diamond design process, we work in Agile SaFe, split in several multidisciplinary teams working on specific features and flight operation topics. The design is synched by transversal teams and validated by internal Airbus experts and test-pilots.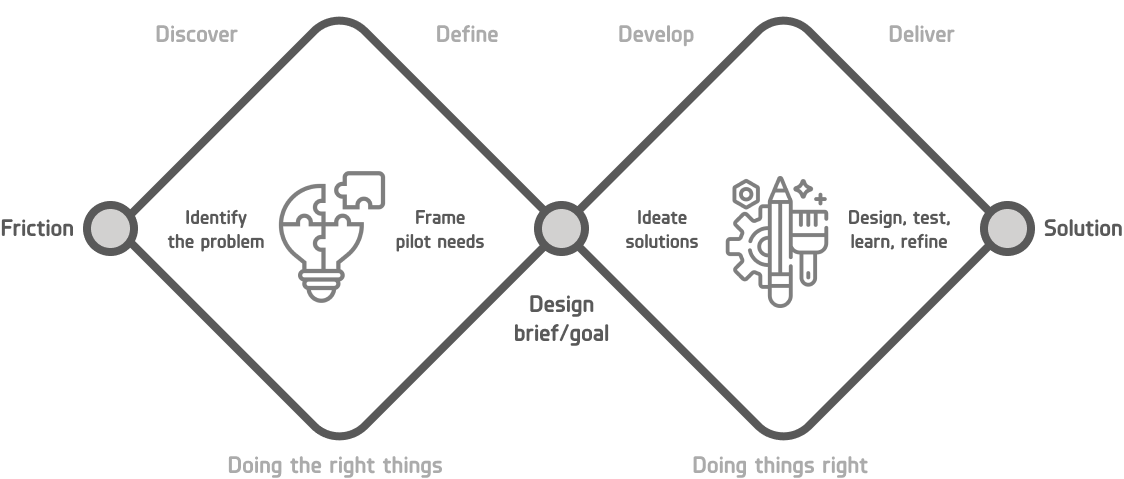 My role AS UX Design specialist
Next-Gen cockpit
•
Responsible and accountable on the Approach and Landing phase design: 
Setting and running co-design workshops involving Flight Operations and Human Factor engineers. Providing interaction design propositions based on needs surfaced during discovery and co-design workshops. Producing prototypes for pre-implementation design validation.
•
Transversal UX consulting/supporting across all phases and features teams:
Providing usability heuristics expertise and interaction design best-practices. Ensuring the design is consistent through and through.
•
Also providing
:
Interaction Design voice on cockpit philosophy and CONOPS, individual contribution for the simulator controller HMI design, UI-sound creative direction.
At cockpit research department level
• Involvement in defining Airbus Cockpit R&T UCD strategy
• UX evangelisation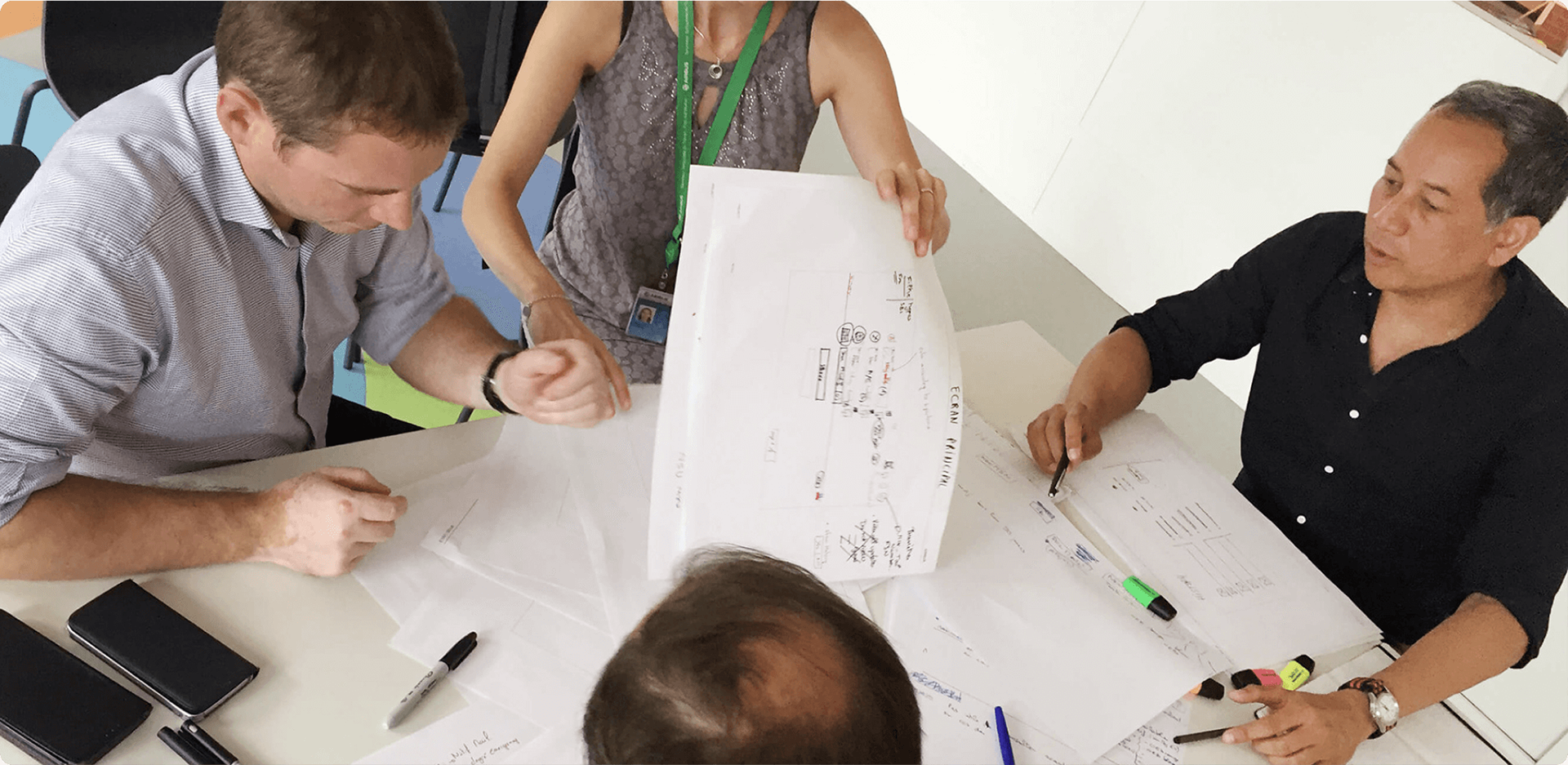 1. UX DESIGN
The work on the HMI information architecture and interaction design are still in progress and 
classified
 - all we are allowed to share is this picture showing a dated version in the life-sized cockpit mockup (see DISCO on Airbus' corporate
website
). As you see, the pilots will sit in front of three displays in the middle of the cockpit.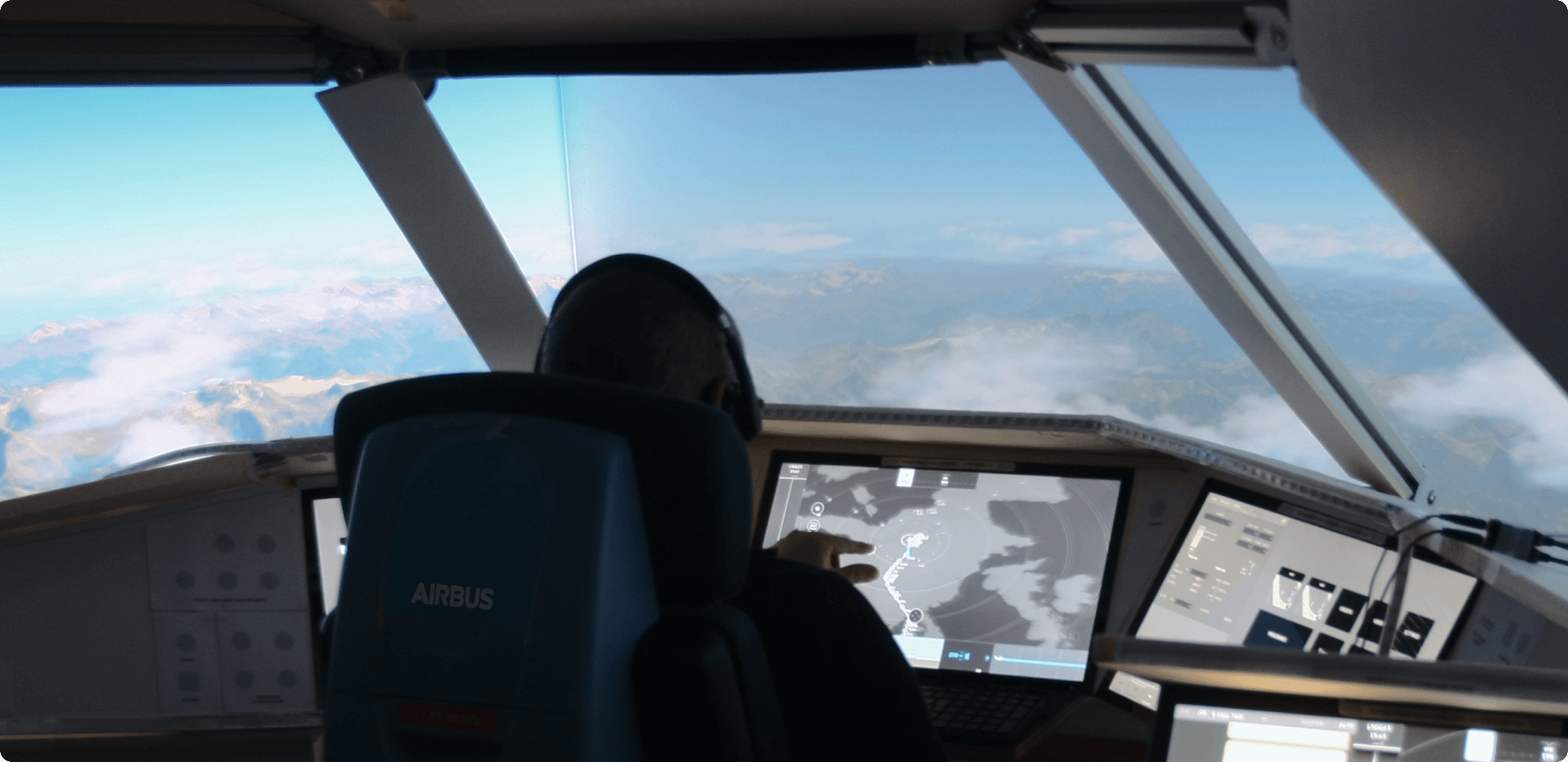 2. UI DESIGN
Part of my role in the transversal team involves defining the visual aspect of the interface. Although my proposition maintained the grey colour scheme of the previous version (as seen in the picture above), I proposed to move away from the absolutely flat-design style to add slight elevations. The reason is to help differentiate the various  groups of information at a glance. 
In addition, along stronger colour (to create more contrast between the background and key informations), I introduced subtle visual effects such as glows to simulate the legacy cockpit's buttons on/off states. Again, the flat design style created ambiguity on this crucial aspect of the information hierarchy.
• Key presentation slides of the proposed mood board: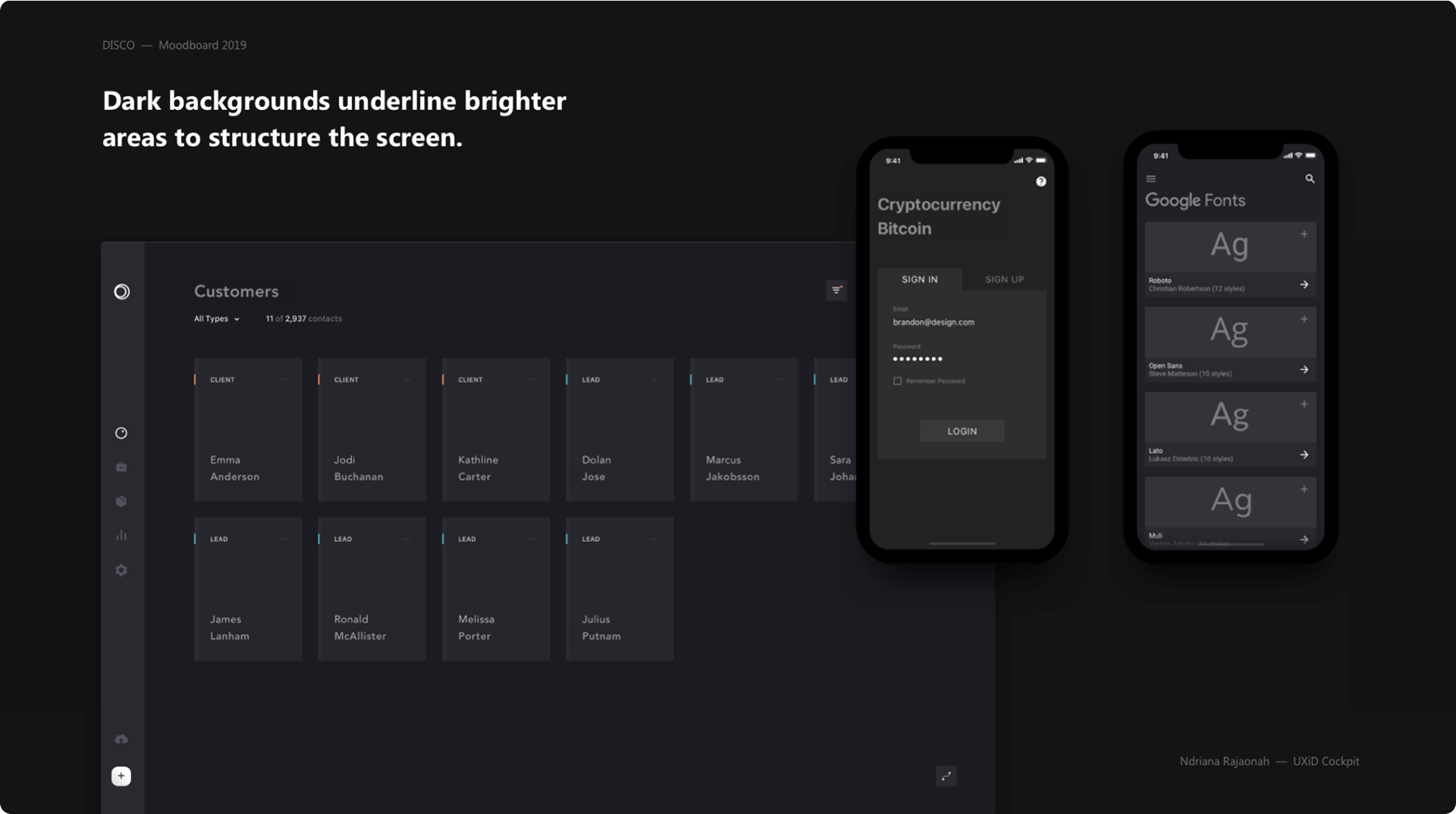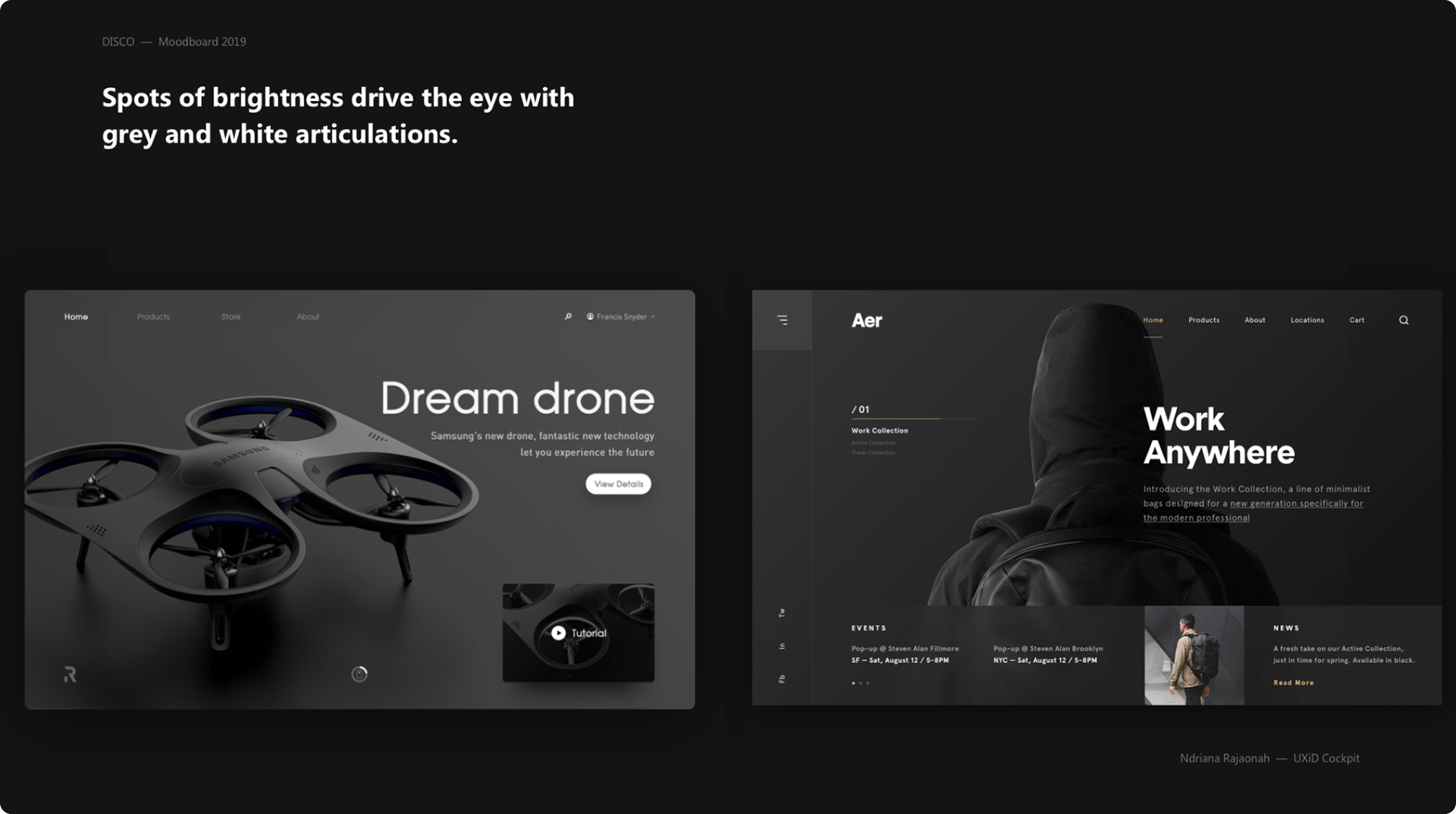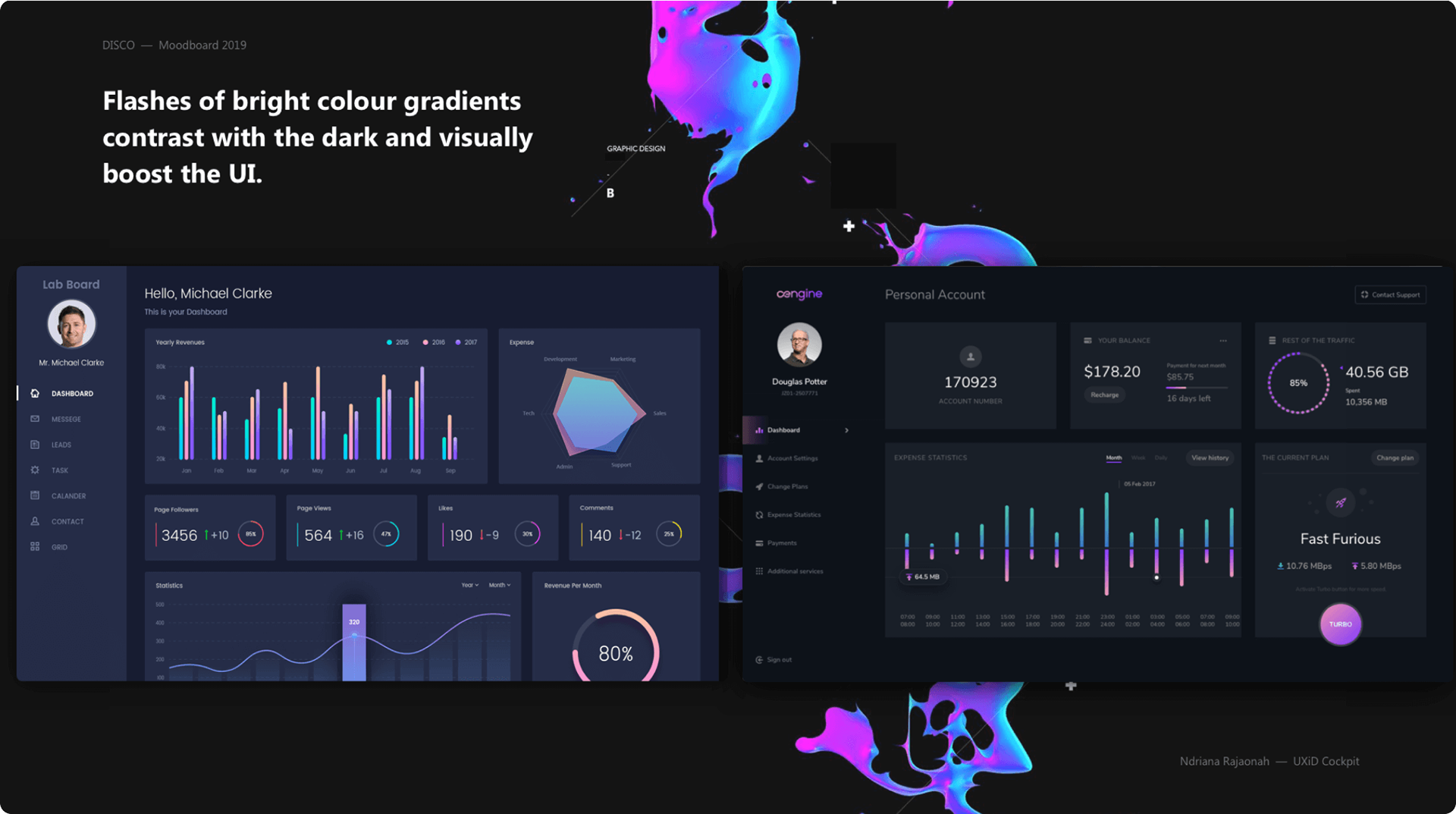 3. SOUND DESIGN
The previous set of UI sounds created by another team, was themed around the underwater world. It left our stakeholders sceptical as it was hard to relate with airborne transportation.
For this proposition I rather moved the audio mood towards the vastness of high-altitude skies. To that I add the concept of out-of-cockpit (e.g. calls from tower control) versus in-cockpit sounds (e.g. warning notifications), Humans (e.g. pilots, cabin crew, etc) or technology (the autonomous system).
• You can read the presentation and listen to the early sound research (W.I.P) in this 
Miro board
 ✨
4. INTERNAL SIDE PROJECT
You can nonetheless get an idea of the HMI we are building with this screen of the non-classified simulator controller shown below. It's a tool we have built aside to facilitate our test sessions on the life-sized cockpit prototype. The UX and the UI design are entirely my individual contribution. 
• N

ote
: this design was started before the definition of the mood board above.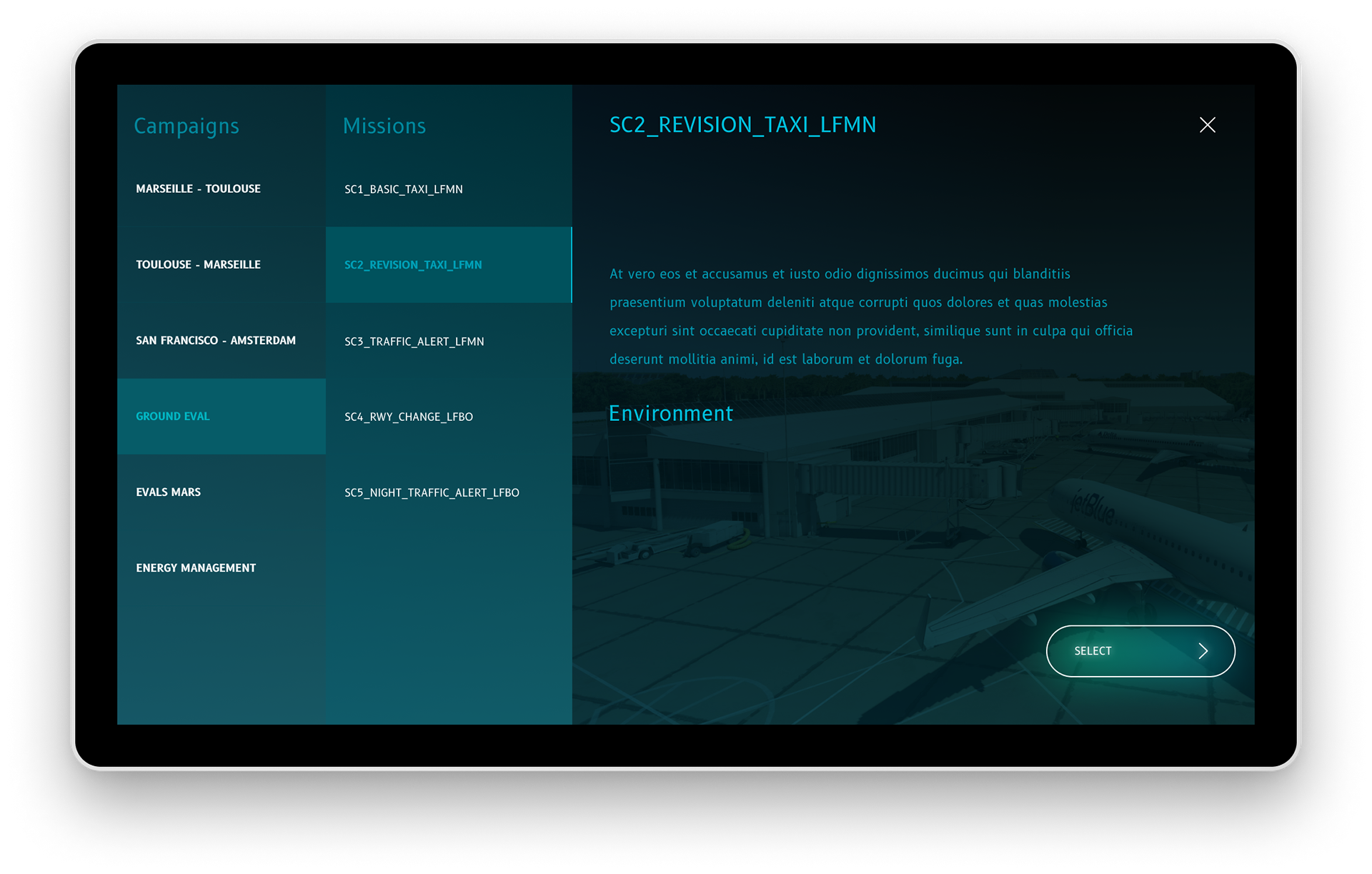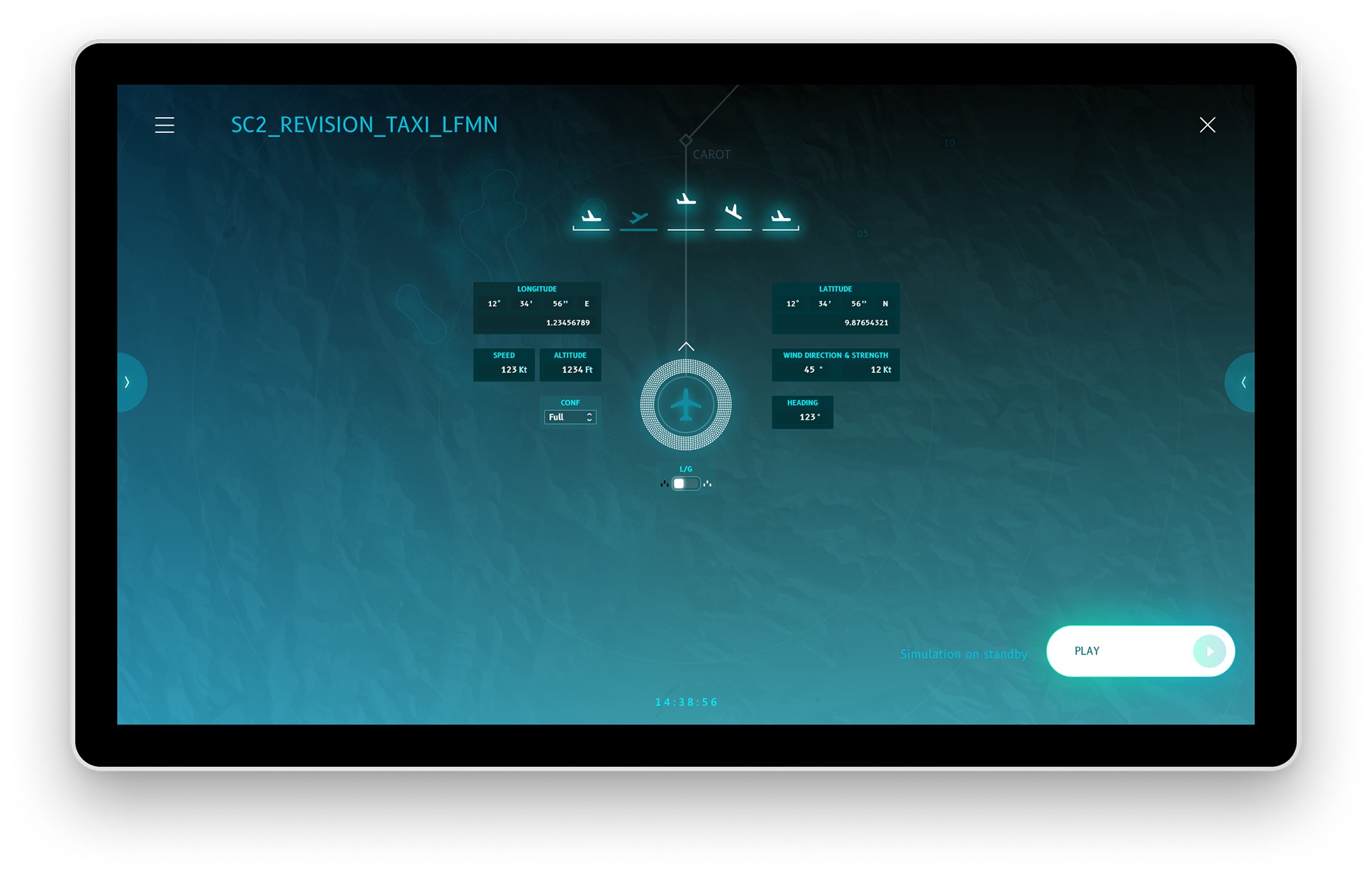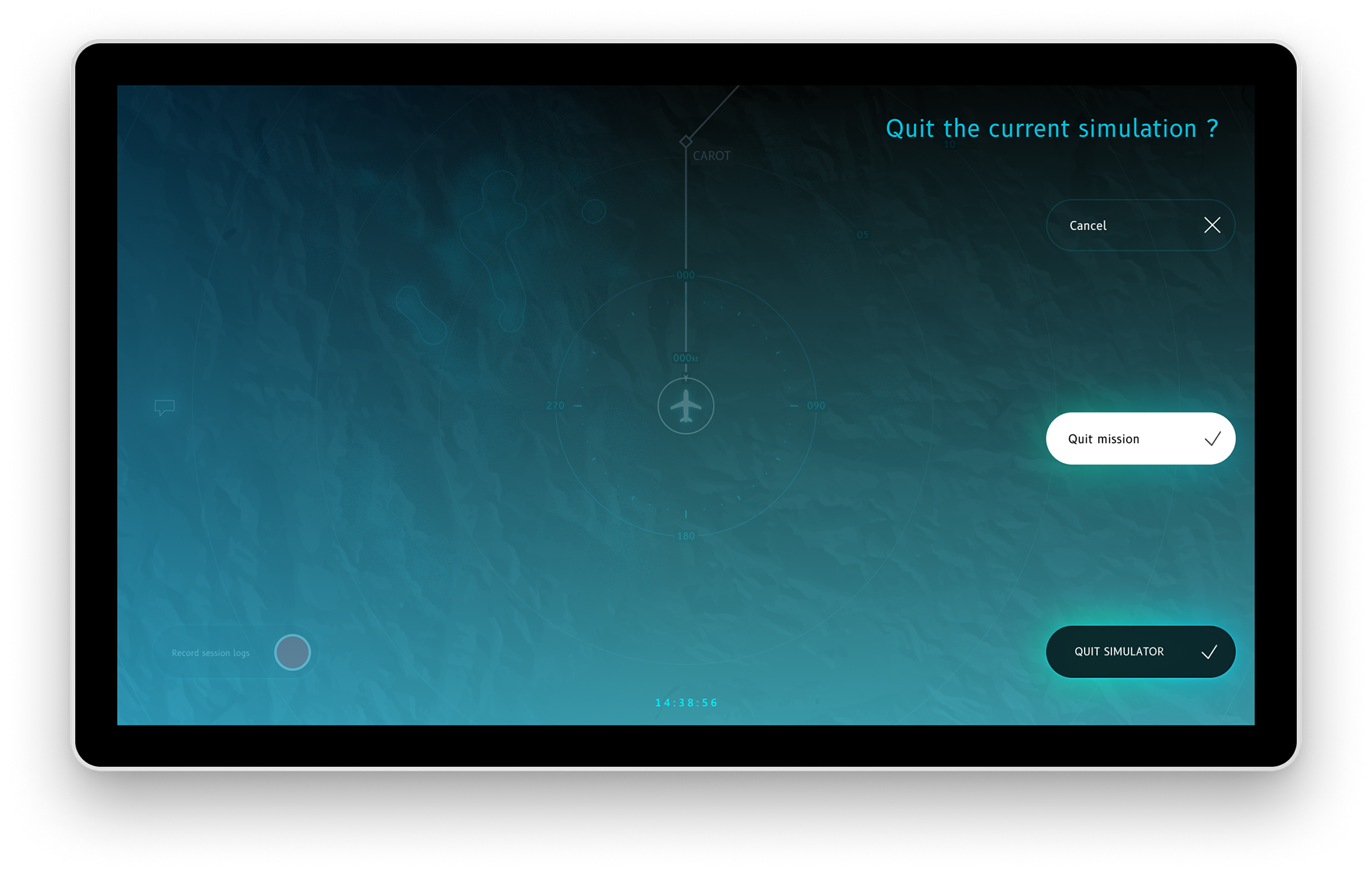 WHAT I AM LEARNING
Mission-Critical Interface and Enterprise UX (eUX) are categories of products design I didn't explore before. As always, the goal is about erasing frictions, preventing errors, ensuring clear feedback and affordance. What changes from consumer products and video-games is the total emphasis on the functional aspect. 
Pilots don't need to romanticise their experience like sports car drivers. They don't need to feel immersed like gamers either. They are already living the dream, they are already in a real life adventure. 
Also, pilots are end-users but they don't chose and purchase their own plane. The cockpit is a workplace. Pilots want an
informative and perfectly usable interface first before any aesthetics
. This goes to remind that, after all, the 
K.I.S.S. Principle
 was coined by Kelly Johnson, an aeronautical engineer.
To be continued...