• Role:
UX Design Specialist
• Company:
Airbus - Cockpit Research & Tech
Pilot shortage and digitalization
The commercial airline industry is facing an upcoming pilot shortage (edit: this trend remains despite the COVID-19 crisis). Steep learning curve and high cost of training are clogging the path towards a pilot career. 
In parallel, the coming generations to enter service are the so-called digital natives. They are used to digital interaction paradigms the traditional cockpit is unable to provide.
To answer these issues, taking advantage of its advanced research in AI, established autonomous flight technology and glass cockpit, Airbus is exploring ways to evolve the traditional pilot/co-pilot crew to a single pilot (SPO). 
Challenge 
Define what the Human/Machine interaction will be, for a single-pilot operated commercial aircraft, in the digital age.

ProcesS
We work in Agile SaFe, split in several multidisciplinary teams working on specific features and flight operation topics. The design is synched by transversal teams, then validated with internal Airbus experts and test-pilots.
My role AS UX Design specialist
Next-Gen cockpit
•
Responsible and accountable on the Approach and Landing phase design: 
Setting and running co-design workshops with Flight Ops and Human Factor engineers. Providing interaction design propositions based on needs surfaced during discovery and co-design workshops. Producing prototypes for pre-implementation design validation.
•
Transversal UX consulting/supporting across all phases and features teams:
Providing usability heuristics expertise and interaction design best-practices. Ensuring the design is consistent through and through.
•
Also providing
:
Interaction Design voice on cockpit philosophy and CONOPS, individual contribution for the simulator controller HMI design, UI-sound creative direction
At cockpit research department level
• Involvement in defining Airbus Cockpit R&T UCD strategy
• UX evangelisation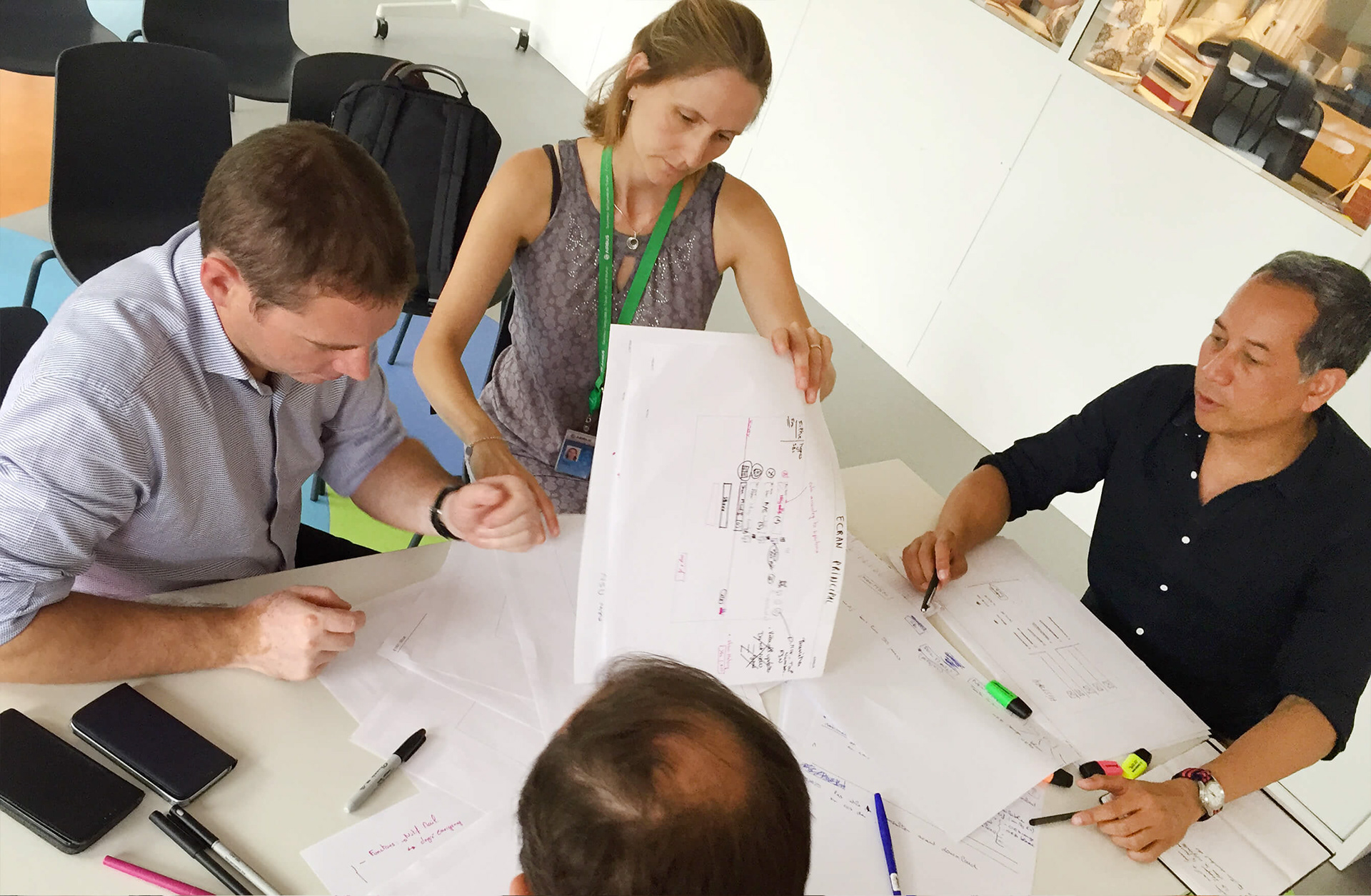 The next-gen cockpit HMI design is still in progress and 
classified
 - I am not able to show much about it. You can nonetheless get an idea with this screen of the non-classified simulator controller shown below. It's a tool we have built aside to facilitate our design validations on the life-sized cockpit prototype.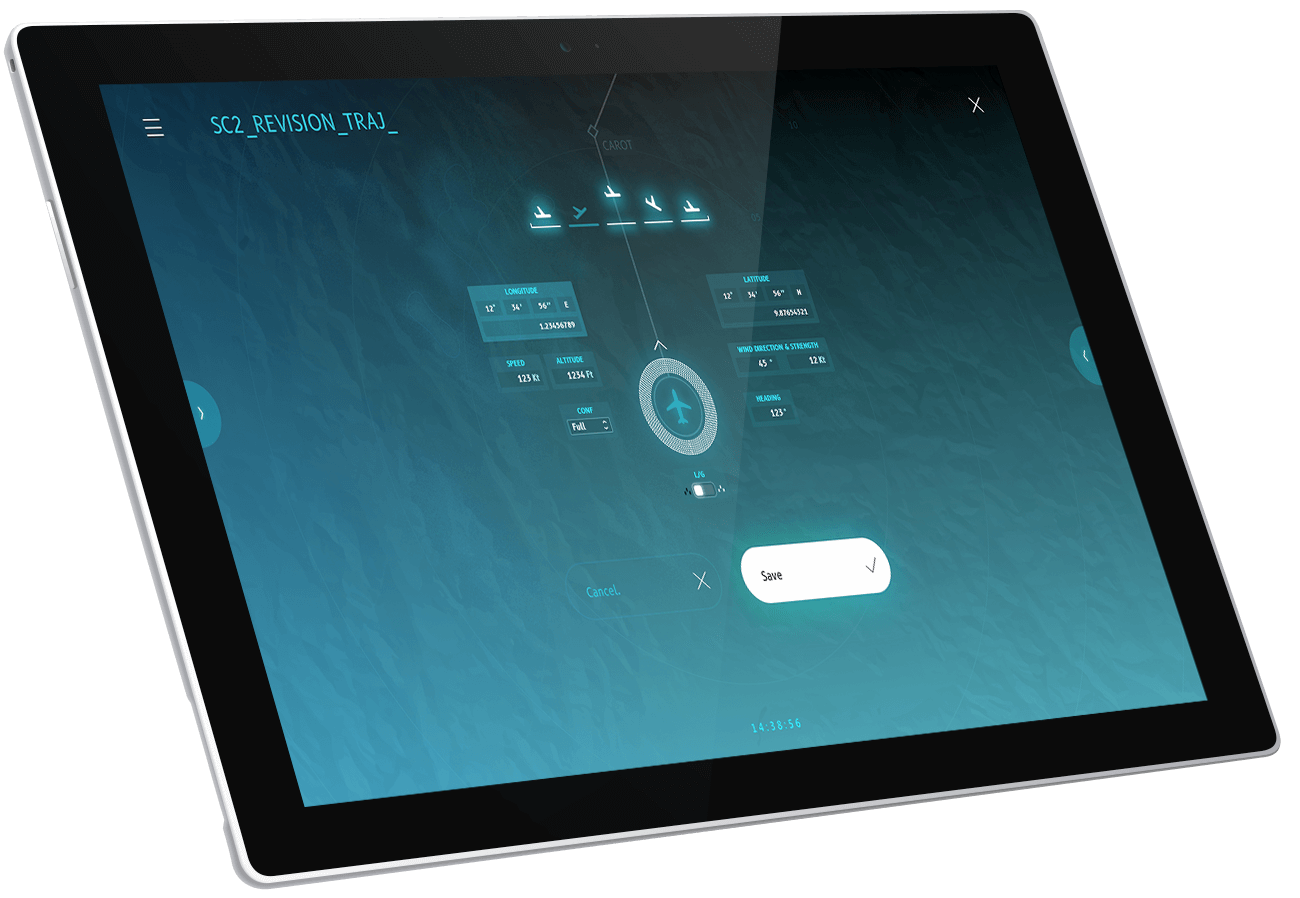 WHAT I AM LEARNING
Mission-Critical Interface and Enterprise UX (eUX) are categories of products design I didn't explore before. As always, the goal is about erasing frictions, preventing errors, ensuring clear feedback and affordance. What changes from consumer products and video-games is the total emphasis on the behavioral aspect at the expense of the visceral one. 
Pilots don't need to romanticize their experience unlike consumers that need to feel empowered or adventurous. They don't need to feel immersed like gamers either. They are already living the dream, they are already in a real life PVE. 
Also, pilots are end-users but they don't chose and purchase their own plane. The cockpit UI is not a space for self-expression. Above all, they want an
informative and perfectly usable interface
. This goes to remind that, after all, the 
K.I.S.S. Principle
 was coined by Kelly Johnson, an aeronautical engineer.
To be continued...